Protect Your Home with Waterproofing Experts
August 15 2021
Early detection is key when it comes to problems with your home. If you have waterproofing issues with your basement or foundation, the water can cause damage to the structural integrity of your home, leaving you with huge expenses for repair if left untreated for too long. It's important to catch these issues as early as possible. However, water damage can be a challenge when it's not easy to recognize and it's not treated quickly.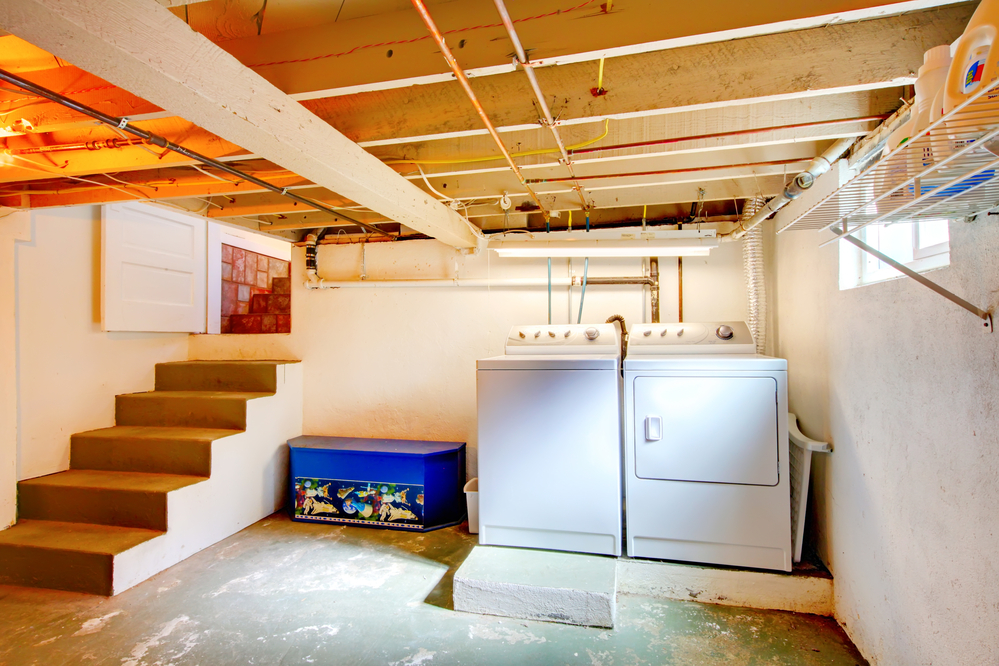 Here are some ways to help recognize problems, how to keep your house from incurring damage from water damage, and how a waterproofing contractor can keep your home safe and dry. 
 
Recognizing signs of water damage. Some signs are obvious while others may need routine inspections to be able to detect. Obvious signs are puddles on the basement floor, damp spots on walls or ceilings, rust on appliances or tools, or peeling paint. Less obvious basement signs can be bowing or cracking of basement walls, the existence of a white chalky substance on the walls, or a strange odor, which is typically due to mold. Inspecting your basement after high winds and heavy rains can help to catch problems before they get out of control. 
 
In a perfect world, good waterproofing practices and materials should have been carried out at the construction phase when your home was built. Sadly, this doesn't always happen with certain builders, or your home may have been built many years ago when different standards were in place for home building. Unfortunately, the top two reasons water gets into our homes is due to shoddy workmanship and the use of sub-par materials – then we usually don't find out until years later when our basement floods, the bathroom leaks, or problems show up in our foundation. 
 
When you have water damage to your basement or foundation, it isn't just the immediate obvious repairs such as replacing your wood floors or carpeting. Extensive water damage can result in: 
 
Warping in your walls, resulting in the need to replace your drywall and possibly even your studs


 

Erosion with the structural integrity of your home, costing you thousands of dollars later on


 

Ultimately, a decrease in the value of your home by up to 25% or more


 

A health risk to you and your family by breathing in mold


 

Your valuables and family treasures being damaged from the moisture


 

Moist soil and wood can attract termites and other insects, allowing them to penetrate your walls


 

Rusting or problems with your furnace and hot water heater


 

Electrical problems with wires or sockets coming into contact with standing water or moisture


 
What to expect from a waterproofing expert. You should expect your provider to do a thorough inspection and provide a detailed report about any water problems found. They should provide you with a written estimate on what is involved to repair damage and waterproofing, as well as what it will cost. You can also expect a timeline on how long the project will take for you to plan accordingly. At CDC General Contracting, we will provide you with everything above and answer any questions you may have. 
 
Waterproofing involves two major factors: detection and treatment. It's important to use a professional to be able to accurately detect the origin of the problem. Since water can travel up to 50 feet along beams, finding where the problem originates can be difficult without specialized tools, state-of-the-art equipment, and professional knowledge. 
 
When it comes to treatment, problems can stem when repairs are more involved than you anticipated if you are trying to do repairs on your own. You may feel a repair is simple because it's where roof lines meet. However, without proper knowledge, you may find yourself needing to remove a larger portion of your roof than anticipated. At CDC General Contracting, we are experts at effective waterproofing jobs that ensure an unbroken system from top to bottom. 
 
A proactive approach to waterproofing your home will help you maintain your home's integrity and value. We can help you understand the advantages and disadvantages to help you make an informed decision. Our professionals at CDC General Contracting will give you an honest and reliable estimate. Call us at 856-834-2737 or request a consultation to see how our quality craftsmanship at reasonable prices can help make your next project a reality.