Let CDC Contracting Give You're a Gorgeous Brick Wine Cellar this Winter
November 15 2021
If you've been contemplating putting in a wine cellar in your home, winter is a great time to go ahead with the project. Not only will your contractor typically be less busy, but it's also an indoor project where you won't have to worry about weather delays. 
 Ideal storage for wine is simple. The bottles must be stored in a vibration-free, dark environment lying horizontally undisturbed. The temperature needs to be a constant 52-57 degrees Fahrenheit with humidity no less than 70%. Beyond that, the design of your wine cellar is all your own. 
Your wine cellar should be relatively easy access from the living or dining room. Your contractor will discuss with you all your options. 
There are many types of wine cellars depending on your home, your apartment, which floor it's on, and other loadbearing, waterproof, and humidity factors for storing your wine. 
Meeting with your contractors is the first step in determining which is best for you. At CDC General Contracting, we've experienced that brick is the best choice of material to control both temperature and humidity in your wine cellar.
Today, we'll go over two that are trending these days, have the best success rate, and are easier & more cost-effective to build.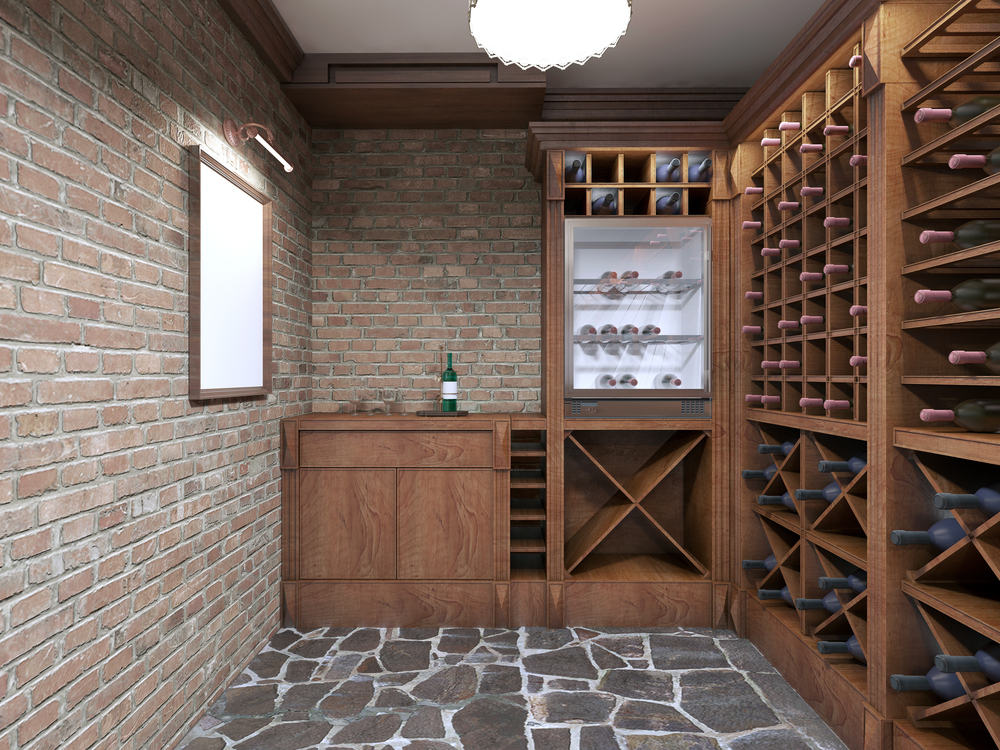 Brick Wine Cellar. We've been building a lot of brick wine cellars either in finished basements or as we're finishing a client's basement. The advantage of below ground, or basement cellars, is the additional insulation that naturally comes underground. By using the earth around the four sides and under the floor, it can reduce the energy cost of keeping your cellar cool by about 25%! 
Not only are brick wine cellars more environmentally friendly, but they also can be customized with any color, shade, or style of brick you choose! You can turn an area into your basement into an amazing wine cellar that will be the envy of the neighborhood. 
If you are interested in a brick wine cellar in your basement, ask about the possibility of installing a dumbwaiter in your home. If you're a serious collector, those cases can get heavy carrying them downstairs and a dumbwaiter, a small lift, or freight elevator, can save you and your back from injuries!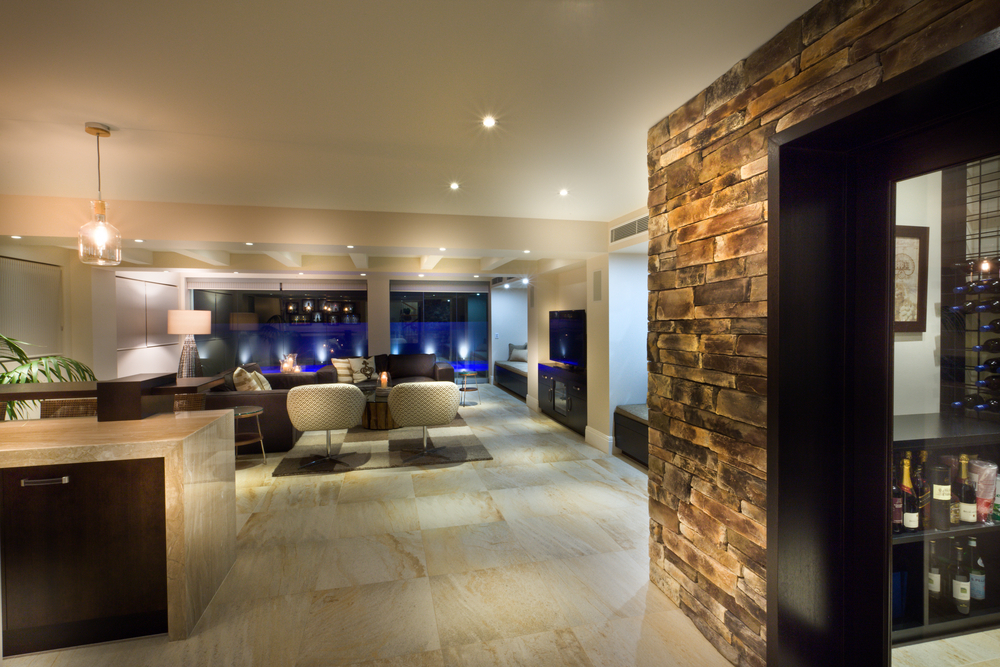 Glass Door Wine Cellar. If you want others to be able to see your wine collection, using a glass door or wall with your wine cellar being on the main living floor is a popular option. You need to consider how many bottles you will realistically be stored at a time, and then double that number, and double again, to ensure there's adequate space. With today's technology, we can use double-glazed glass walls or doors with the worry of them becoming clouded by condensation. 
Your contractor will take into consideration the flooring, complete insulation, size of the room, and how much weight it can handle. A spare room, a butler pantry, or another area that can be turned into a wine cellar with the right contractor. 
The professional contractors at CDC General Contracting in Voorhees, NJ can design and install a beautiful and functional wine cellar that's perfect for your collection. Contact us today and let our expert contractors guide you through the process to make your wine cellar project a reality. 
Winter is the perfect time to contact the professionals at CDC General Contracting to give you an honest and reliable estimate. Call us at 856-834-2737 or request a consultation to see how our quality craftsmanship at reasonable prices can help make your next project a reality.